Strain Counterstrain
Technique
Strain Counterstrain technique it's an osteopathic manual approach, which consists in a passive procedure that places the body in a position of great comfort, which is a mild overstretching applied in a direction opposite to the false and continuing message of strain. This passive position will relieve pain and dysfunction by reduction and arrest of inappropriate proprioceptor activity that maintains the somatic dysfunction in any area of the body.

What guides the diagnosis of a Strain Counterstrain (SCS) clinician is the detecting of specific small zones of tense, tender tissue throw out the body, named Tender Points (TP) which will guide the operator in its evaluation and treatment strategy. The ideal position at which there is at least two-thirds reduction of tenderness indicates the correct positioning of the body.

Strain Counterstrain technique it's used for:

Release tension in tight areas of the body


Re-establish joint movement


Give strength in weakened regions


Improve restricted range of motion


Reduce nevralgic pain


Strain Counterstrain (SCS) technique can fit in your armamentarium of technique improving your palpatory skills and increase the effectiveness of your manual medicine technique such as: Muscle Energy, HVLI, Myofascial Release, Functional Technique, Muscle Chain Technique, Postural Reprogramming Techniques, Visceral Techniques, Deep Muscle Transverse Friction, Stretching and exercise.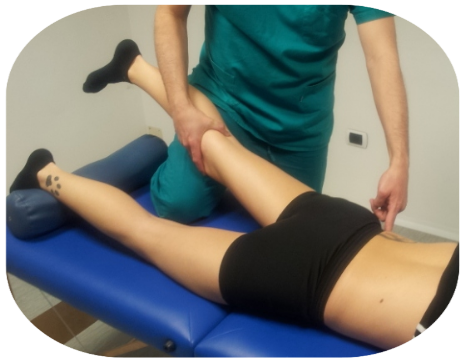 The therapeutic uses for Strain Counterstrain (SCS) is broad and ranges from acute injuries to chronic pain patients, osteoporotic, post operative and OB patients, Pregnant, Pediatrics, neurologic problems and full joint replacement patients as well.

The benefits of this technique are of immediate comparison for the patient who can instantly feel the release or balance regain in the treated area. Strain Counterstrain technique can be applied to every region of the body in a non invasive way. Acute patients have a formidable response for the gentile technique procedure, chronic patients can achieve remarkable results there were other techniques have failed.

Every position it's held in the correct treatment pose for just 90 seconds and then moved back to physiological position in a smooth and deliberate way before choosing another area of dysfunction. Usually with a single position the clinician can shut down multiple TP (tender points). The correct sequencing of treatment will cover the entire evaluation of multiple structure dysfunction and treat them one after another so to bring back the equilibrium of tissue.

In our courses: For every area the various (TP) are deeply taught from the theoretical and practical point of view, so to have a very clear idea of: the localization, the palpatory sensation for every (TP), pain component and its projection elsewhere, eventual pathology linked with various (TP). The analgetic posture assumed by the patient for every dysfunction and the technique to reestablish the physiologic homeostasis of the dysfunction segment.



View the short video to hava idea of how the technique is taught in our courses

Check and see how we teach douring our courses